Time to open the ECB black box!
Feb 20th, 2017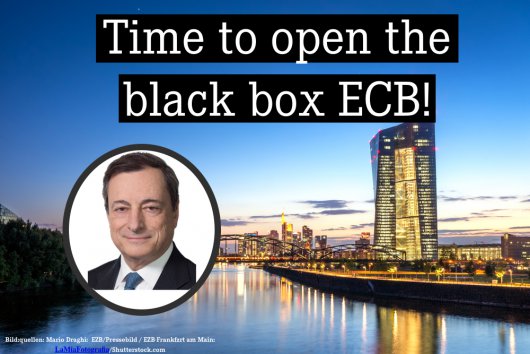 Was it illegal that the ECB cut of the access to liquidity for the Greek banks when the Greek government initially resisted further austerity measures? Yanis Varoufakis (former Minister of Finance Greece, Diem25) and Fabio De Masi (Member of European Parliament, DIE LINKE.) try to shed light via a mass freedom of information request to the ECB. Here the link to petition.
The campaign involves a broad coalition of citizens, MEPs, national MPs (from several Member States and different political groups), and prominent academics. The supporters include among others Jean-Luc Mélenchon (MEP, La France insoumise, candidate for the French Presidency 2017), Sahra Wagenknecht (MP, Chair of DIE LINKE parliamentary group in the German parliament), Stefano Fassina (MP, Sinistra Italiana, former Vice Minister of Economy and Finances Italy), Zoe Konstantopoulou (former President of the Greek parliament, Plefsi Eleftherias), Emmanuel Maurel & Guillaume Balas (Members of the European Parliament, Socialists and Democrats, France), Sven Giegold & Ernest Utrasun (Members of the European Parliament, Greens/European Free Alliance)
Diem 25 gathered supporters including among others Gesine Schwan (twice SPD's candidate for the Presidency of the Federal Republic of Germany), Katja Kipping (Co-Chair, Die Linke.), Benoît Hamon (Socialist Party candidate for the Presidency of the French Republic), US economists Prof. James Galbraith and Prof. Jeffrey Sachs, and many more.
Supporters are not necessarily associated with either the European United Left/Nordic Green Left (GUE/NGL) in the European Parliament or DiEM25.
SAVE THE DATE: Press Conference by Yanis Varoufakis and Fabio De Masi, March 8th 2017, in the European Parliament in Brussels.
Campaign Stuff
Similar articles
Jan 12th, 2017

Nov 23rd, 2016