Financial Times: Wirecard – the scandal spreads to German politics
Angela Merkel and other leading politicians continued to lobby for the payments group even as the warning signs grew. A press review featuring Fabio De Masi.
Sep 29th, 2020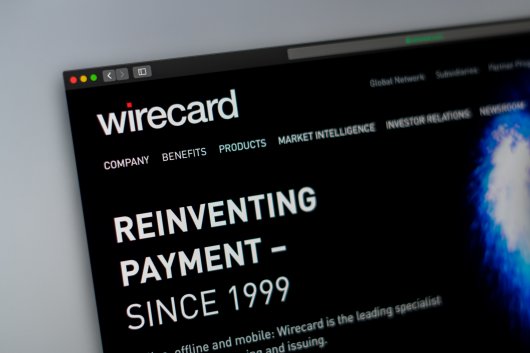 Financial Times: Wirecard – the scandal spreads to German politics
"In September 2019, Angela Merkel's top economic adviser, Lars-Hendrik Röller, met a delegation from payments group Wirecard, which at the time was still seen as one of Germany's most successful tech companies.
One of Mr Röller's visitors in the chancellery in Berlin was Burkhard Ley, a strategic adviser to Wirecard and its former chief financial officer. A year later, Mr Ley is in police custody, accused of fraud, embezzlement and market manipulation. He denies any wrongdoing.
The get-together highlighted the extraordinary access the payments group enjoyed to Germany's top decision makers until shortly before its collapse this summer — access which has shone an unforgiving light on the influence of lobbyists over German politics.
Wirecard has gone down as the most spectacular case of financial misconduct in postwar German history. But it is now fast becoming a political scandal too. Earlier this month the Bundestag decided to launch a full parliamentary inquiry into the affair, ensuring that it will continue to capture headlines well into 2021 — a year when Germans go to the polls to elect a new parliament — and potentially cast a shadow over Angela Merkel's final months as chancellor. (...)
And why did BaFin respond to FT articles alleging accounting fraud by banning investors from betting against the company's shares for two months, and later filing a criminal complaint against two FT journalists who had authored the reports?
Fabio De Masi, an MP from the hard-left party Die Linke, who was one of the few lawmakers to take an early interest in Wirecard, says the signal Bafin's actions sent was "just terrible". "It was a message to all critics of the company that they were spreading malicious rumours," he says. "And it was a message to German journalists to be very, very careful before you write anything negative about Wirecard."
Wirecard was once seen as a rare German tech success story. In 2018 it replaced Commerzbank in the prestigious Dax index and a year later dreamt of taking over Deutsche Bank. But that fantasy unravelled in June when it admitted that €1.9bn in cash was missing from its accounts. Within a week Wirecard had collapsed into insolvency, and €13bn in stock market value had been wiped out. (...)"