PANA Inquiry in London: The British tax haven empire
A press release of Fabio De Masi
Feb 9th, 2017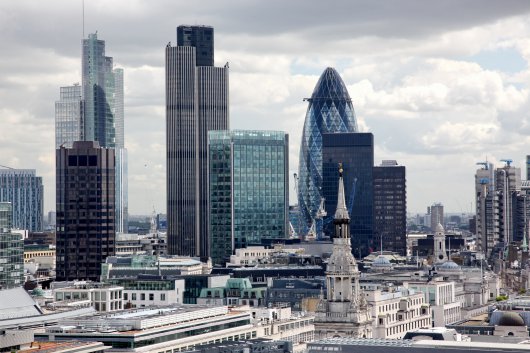 City of London
The European Parliament's Committee of Inquiry into Money Laundering, Tax Avoidance and Tax Evasion (PANA) is going today, 9 February, to the United Kingdom on its first of four fact finding missions. Further visits will take place in Malta, Luxembourg and the United States.
Fabio De Masi (GUE/NGL), PANA Vice-Chair and European Parliament representative at the UK Public Accounts Committee's Global Tax Transparency Summit in December comments:
"The UK is at the heart of the world's largest web of tax havens and intricately connected with the world of offshore finance. The Panama Papers show that in no other European country are intermediaries more active than in the UK. Bermuda, Cayman Islands, BVI – the who is who of global tax havens is thriving under the eyes of her Majesty.
And it's not just money laundering and tax: Europol's comparison of the Panama Papers with their countering terrorist financing database highlighted the UK financial system as one of the biggest clusters of suspects with more than 3500 hits.
The corruption crackdown in the Cook Islands in 2008 showed that London could easily act and enforce transparency, if it wanted. But the British elite is all too connected itself, see Mr Cameron's family ties to offshore trusts exposed in the Panama Papers."
De Masi continues:
"Despite talk to crack down on tax evasion and aggressive tax planning, mainland UK is also on its way to a prime tax haven. Google got its own sweetheart deal in 2016, some OECD BEPS commitments, such as on rules for permanent establishments, are already being shelved and the government mounts strong opposition against much-needed transparency on trusts in the Council."
De Masi concludes:
"Tax dodging is not a petty crime and ravages our budgets. The UK is also sabotaging work on the EU's tax haven blacklist by preventing strong criteria for screening. The government has already announced to go further down that route post-Brexit and press tax rates to a minimum. The EU must get tough on tax havens and introduce hefty withholding taxes against non-cooperative jurisdictions as well as withdraw licences of banks and lawyers that continue to aid tax dodging."
Similar articles
Sep 27th, 2016

Jul 12th, 2016

Jan 11th, 2017
Tags