About me
Apr 18th, 2016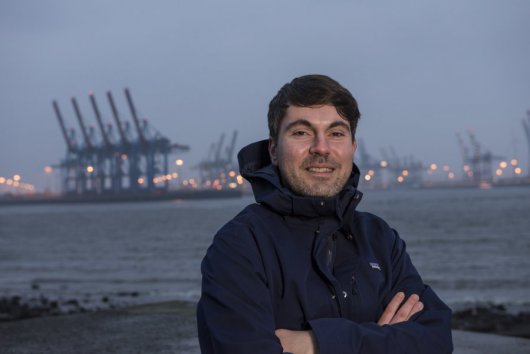 Who am I?
I was born on 7 March 1980 in Gross-Gerau, Germany, the son of an Italian trade unionist and a German language teacher. Europe was part of my everyday life. I spent my early years at Schloss Wolfsgarten, where my grandmother ran a kindergarten; with my extended family to the south of Naples; and in and around Darmstadt. My older brother and I were brought up by my mother. When I was 17 I left home and did casual jobs in bars and on construction sites.
I soon noticed how social injustice can lead to stress. That's why I gave up my career as the MC of a hip hop band and my childhood dream of studying to be a filmmaker. Instead, I decided to get involved in politics, first of all on a youth newspaper and as a school and union representative. But this all affected my school attendance. I gained my technical diploma while I was doing my civilian service in a hospital.
In 2001 I moved to Hamburg and enrolled as a mature student at Hamburg University for Economics and Politics, where I studied Economics, and I also attended the University of Cape Town in South Africa. Because one thing was clear to me: "It's the economy, stupid."
After graduating, I got a job as an executive assistant with a non-profit management consultancy that operated under the auspices of the United Nations. I moved to Berlin for a while for personal reasons. Here I worked as a call centre agent and cleaned toilets in a techno club. I turned down a recruitment interview at HSH Nordbank, a bank that was later to become a problem for Hamburg during the financial crisis. I also worked as a research assistant at the German Bundestag before returning to South Africa, where I studied for my Master's degree in international relations.
When I returned to Germany I worked for various MPs from the DIE LINKE (The Left) party in the Bundestag. My job as a research assistant involved me in the areas of European and economic policy. During this time, I also became a father and completed my Masters in international economics at Berlin School of Economics and Law. I went on to become a lecturer in economics and worked for Sahra Wagenknecht in the German Bundestag.
In June 2014 I was elected to the European Parliament in Brussels and Strasbourg for DIE LINKE party. I am responsible for Hamburg and North Rhine-Westphalia, so I spend my time commuting between my apartment in Brussels and Hamburg, Strasbourg, North Rhine-Westphalia and Berlin.
Politics also played an important role in my family. My Italian grandfather fought as a partisan to liberate Italy from fascism. He had high hopes of European integration but was upset when he saw what became of it. That's why I fight for an EU that looks after the interests of the little people, so that the unemployed do not have to compete for the lowest wages in the single market, and so that the majority are not left picking up the tab for the banks.
In my free time I love to kick around a football with my son. I also have a passion for classic racing bikes, and like to watch films and listen to soul music. I don't often have time to visit the stadium to watch my club, FC St. Pauli. But I like to spend my holidays skiing and surfing, and I enjoy a game of squash or football when I can fit it into my packed parliamentary calendar.
What do I stand for in Parliament?
In the European Parliament I am mostly involved with economic policy. I mainly argue for a euro policy that is in the interests of the majority of the population, so against the unfair austerity measures that are so damaging to the economy. I also advocate public investment rather than selling off public assets. The banks and financial markets have to be regulated, and we must see an end to tax havens.
I am against the planned free trade agreements with the USA and Canada and I campaign against the influence of the business lobby on Parliament. I also support strengthening the rights of workers and trade unions.
On the Transport Committee, I work to protect working conditions at ports and airports, and support railways that are run for the benefit of the public rather than shareholders.