ECB should finance public investment not financial bubbles
A press release of Fabio De Masi
Feb 1st, 2016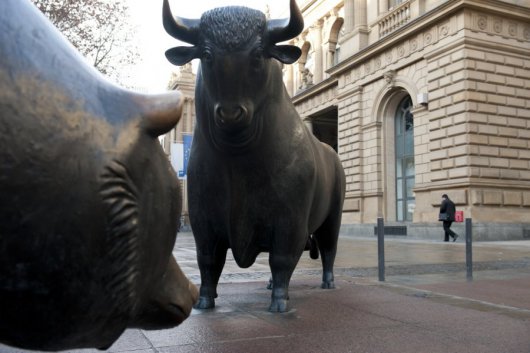 GUE/NGL MEPs were adamant that the ECB needed to support more public investment during a debate in the European Parliament this evening in the presence of ECB President Mario Draghi and Commissioner Valdis Dombrovskis.
MEPs were discussing the European Central Bank annual report for 2014.
GUE/NGL MEP Fabio De Masi said: "The euro crisis drags on. The majority of people feel it in their pockets, every day. And Mr Draghi knows what's missing: fiscal policy and real investment instead of new speculative bubbles through Quantitative Easing."
"The ECB has to stop acting like a shadow government in countries like Greece, Cyprus and Ireland – imposing idiotic structural reforms that prolong the crisis instead of solving it. Instead it should support a true public investment programme, for instance by buying EIB bonds. Or else the people of Europe will vote the euro out."
Dimitrios Papadimoulis told Draghi and Dombrovskis that monetary policy was not enough. "We've got to change our economic policy. This means moving away from one-sided austerity towards investment."
MEP Papadimoulis fielded several questions to both men: "Why is there all this delay on the pan-European deposit guarantee that was supposed to be the third leg of the Banking Union? How long is Mr Schäuble going to be able to continue his veto? And how do you intend to push ahead with the quantitative easing programme? In Greece, when it comes to quantitative easing, we have to pay more to borrow money. If this continues, Greece is going to be strangled."
Luke Ming Flanagan spoke out about a "great injustice" happening in Ireland now under Mario Draghi's watch: "I'm referring to the ongoing destruction of the 31 billion euro promissory note bonds. These bonds were created in 2009 and 2010 to bail out the creditors of two insolvent Irish banks but more significantly to help promote the euro itself. Those banks were eventually liquidated but the ECB now insists that the entire 31 billion euros be taken out of circulation by the Irish Central Bank."
Addressing Draghi, he demanded answers to this, concluding. "I'm asking you to work with us to stop this obscenity. Do not let this be your legacy to Ireland and our legacy to our children."