"MEPs grill Malta's PM"
A press review on Malta by Fabio De Masi
Jun 17th, 2017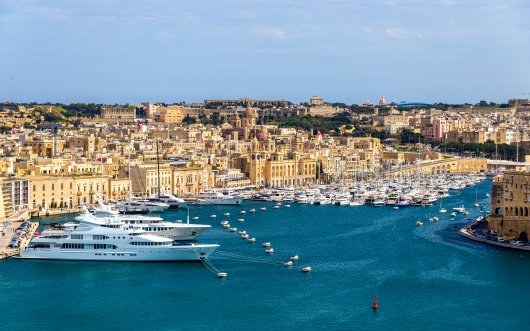 Sicherer Steuerhafen in Malta
15th of June 2017, NewEurope: MEPs grill Malta's PM
"Malta's prime minister was grilled by members of the European Parliament during a debate about the rule of law and his administration's links to the so-called Panama Papers that were leaked last year. (...)
PANA Committee Vice-Chair Fabio De Masi, who is a member of the European United Left-Nordic Green Left (GUE-NGL) group in the European Parliament, was among those who cast doubt on Muscat's commitment to stamp out money-laundering and tax evasion."The social democratic government of Malta is brimming with criminal energy. Members of the cabinet appear in the 'Panama Papers' and Malta is a paradise for money laundering," said Masi. "Let's put it bluntly: the money that protects Malta has blood on it.""Nevertheless, the ruling party got re-elected," added the German MEP. "But this is of no surprise as there is no alternative; the opposition conservatives have just as many skeletons in their closets… What Europe needs is credibility and not deals with the tax mafia.""
The full article can be read here online.
14th of June 2017: Times of Malta: Muscat on the defence as MEPs question the rule of law in Malta
"Prime Minister Joseph Muscat faced questions from MEPs during a European Parliament debate on the rule of law in Malta in the wake of the Panama Papers scandal. (...)
This one is tough. German MEP Fabio De Masi claims Malta is intrinsically linked with dodgy business - it is a tax haven, Malta protects money stained with blood. The Nationalist Party also had skeletons in its cupboard, no wonder the electorate chose to keep it in opposition."
The full article online.