Commission's money laundering blacklist rejected by MEPs - again
A press release of Fabio De Masi
May 3rd, 2017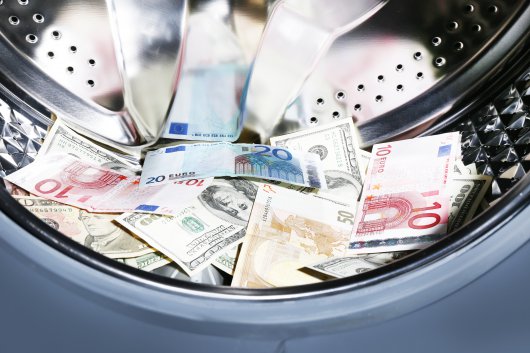 Geldwäsche
The European Commission's revised blacklist of high-risk third countries for money laundering has once again been rejected in a joint vote today by the European Parliament's Committee on Economic and Monetary Affairs (ECON) and the Committee on Civil Liberties, Justice and Home Affairs (LIBE).
Should the vote be upheld in the upcoming plenary in Strasbourg, a new list will have to be produced by the Commission.
Countries on such a list will be subject to higher due diligence and the 'know-your-customer' (KYC) rules.*
GUE/NGL's Fabio De Masi - Vice-Chair of the Committee on Money laundering, tax avoidance and tax evasion (PANA) and shadow rapporteur of the directive against money laundering - says after the vote:
"The Commission has once again failed to produce an adequate list. All the notorious offshore jurisdictions are absent from it. The Commissioner responsible for this file - Věra Jourová - even shied away from having a debate with the Parliament's committees."
"One year on from the 'Panama Papers' revelations, the recommendations as demanded by the European Parliament have still not been implemented. If the Commissioner lacks the resources for a risk analysis, she must request them from Mr. Juncker. Given the hundreds of billions of euros that money laundering and tax evasion cost us every year, this would be money well spent."
"The whole thing stinks. The Commission is evidently not interested in diplomatic quarrels. This is kowtowing to tax evasion, organised crime and terrorist financing. The European Parliament will not tolerate this," concludes De Masi.
* The countries on the current list are: Afghanistan, Bosnia and Herzegovina, Guyana, Iraq, Laos, Syria, Uganda and Yemen. The new proposal of the Commission plans to remove Guyana and add Ethiopia to the list.