60th anniversary of the Treaties of Rome: restart the EU
A press release of Fabio De Masi
Mar 23rd, 2017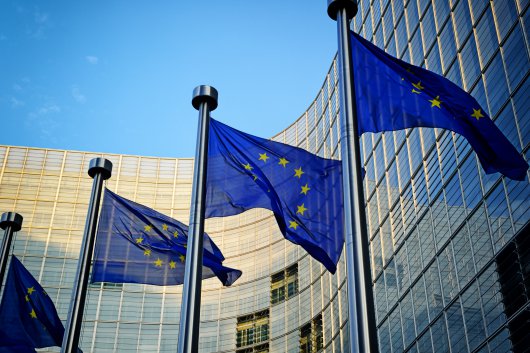 Commenting on the celebrations of the heads of state and government on the 60th anniversary of the Treaties of Rome, German-Italian MEP Fabio De Masi (DIE LINKE.) declares:
"The EU needs to reinvent itself, or else it might shatter. A Europe of banks and corporations or of an unfettered single market has no future. The declaration of the heads of state and government is unconvincing. They recall the crimes of two world wars and promise that the EU will shape globalization. However, they want to commit the EU to a policy of free trade and armament. The reform of the Eurozone shall incentivise permanent structural reforms - read: wage and pension cuts - that are increasingly rejected by the people in the EU.
A social Europe promises minimum standards. However, the Commission's plans foresee these to become maximum standards, entailing further liberalisation of labour markets and increasing pressure on unemployed youths to migrate to core Member States such as Germany. However, to fight unemployment we need public investment, instead of further draining the countries of Southern Europe. People are no Amazon parcels that can be shifted through Europe.
Initially, the single market was based on the principle of non-discrimination. No company or employee should be required to fulfil higher standards than domestic companies or employees. However, the single market has developed into a special economic zone for corporations. Social protection or the fight against tax avoidance and evasion are undermined by rulings of the European Court of Justice. The lower standards of countries of origin become the new norm in the freedom of movement for workers. In the case of outsourcing to subsidiaries in low-tax countries, withholding taxes are prohibited with reference to the right of establishment. The EU needs new treaties subject to referenda in all Member States. These treaties need to protect the welfare state, commit the EU to disarmament and prioritize social rights like the right to equal pay for equal work over the rules of the single market.
A deepening of the EU or a variable geometry EU only make sense if they serve the interest of the majority of EU citizens. Instead of a defence union or permanent structural reforms, i.e. wage and pension cuts, Member States such as France and Germany should advance with minimum taxes for corporations and penalty taxes on financial flows to tax havens in and outside of the EU, as well as a true split up of mega banks.
Germany needs to strengthen its domestic demand through increased public investment and aim for a balanced current account. This is the only way to avoid a permanent transfer union, which would grant the German government undue economic and political power over the countries of Southern Europe, which is incompatible with a democratic Europe."