Press review: Harmonisation of EU anti-money laundering legislation
Feb 9th, 2017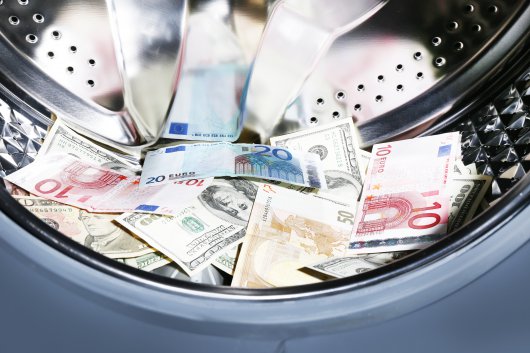 Geldwäsche
moneylaundering.com, 08.02.2017
"More severe penalties may lie in wait for financial institutions deemed to have deficient compliance programs under an EU proposal to tackle money laundering, say sources.
The plan by the European Commission would lower the threshold at which businesses could be held liable for facilitating money laundering, require member-states to incorporate a common set of 22 predicate offenses to the crime into their national statutes and establish a minimum sentence that can be imposed against persons convicted of it. [...]
However, the proposed list of predicate crimes is still "too lenient" on tax evasion, German MEP Fabio de Masi said, noting that tax offenses are either only lightly punishable in many member states or not criminalized at all.
"We are trying to plug this loophole in the anti-money laundering directive, so it would be very counterproductive to have a text more prone to abuse next to it," de Masi wrote in an email to ACAMS moneylaundering.com."
The article "EU Plan Suggests Harsher Penalties for AML Lapses" is available at Moneylaundering.com behind a pay wall.
Similar articles
Jan 19th, 2017

Dec 17th, 2016