Press review: Maltese finance minister in the European Parliament
Maltese finance minister Edward Scicluna visit the European Parliament's committee for economic affairs
Jan 26th, 2017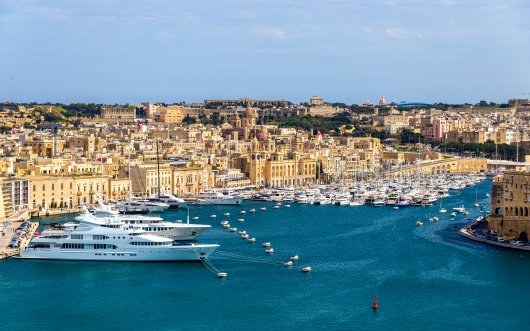 Sicherer Steuerhafen in Malta
Malta Today, 26.01.2017
"Maltese finance minister Edward Scicluna had to defend Malta's tax imputation system, as MEPs in the European Parliament's committee for economic affairs questioned the country's suitability to tackle anti-money laundering and taxation laws.

Scicluna, who is heading European council of finance ministers, insisted that Malta's rebate system on tax charged on dividends to foreign shareholders – arguably one of the island's main selling points in financial services – was not simply cutting tax down to 5%. "The money left over from that rebate, gets taxed again," Scicluna said, suggesting that any resulting profits eventually repatriated to the foreign shareholder's country of origin would be subject to income tax once again.

"These statements are unfair, because they misunderstand the Maltese system," Scicluna told MEPs like Sven Giegold (Greens) and Fabio de Masi (European left), who took Malta to task over its tax imputation system.
[...] German MEP Fabio De Masi also saud that Malta had backtracked on a proposal to publicise the ultimate beneficiary owners of trusts. [...]"
The article is available at maltatoday.com.mt
Times of Malta, 26.01.2017
"[...] Replying to a question by United European Left (GUE) MEP Fabio de Masi, Prof. Scicluna said that Maltese tax authorities had recently concluded investigations into Swiss Leaks revelations and identified just over 100 cases stemming from Panama Papers revelations. "The first 33 investigations are ongoing," he said. [...]"
The article is available at timesofmalta.com
Similar articles
Nov 16th, 2016

Oct 26th, 2016
Tags