DW: German state finance minister Thomas Schäfer found dead
A press review featuring Fabio De Masi
Mar 29th, 2020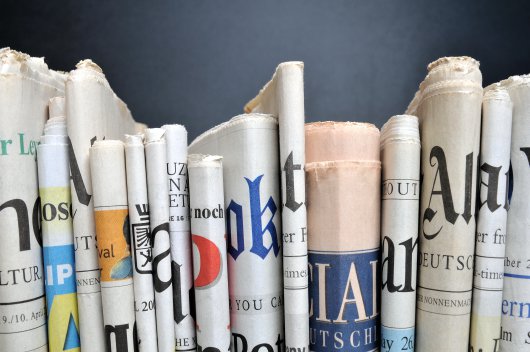 Deutsche Welle: German state finance minister Thomas Schäfer found dead
"Police suspect Thomas Schäfer died by suicide after his body was found on train tracks near Wiesbaden. He was the finance minister for the state of Hesse, where Germany's financial center Frankfurt lies.
The body of a man identified as Thomas Schäfer, the finance minister of the German state of Hesse, was found on a high-speed train line in the town of Hochheim between Frankfurt and Mainz, police confirmed Saturday. (...)
The politician apparently left a note before taking his own life, German daily Frankfurter Allgemeine Zeitung reported, citing sources close to the investigation. The note, according to the report, referenced Schäfer's reasons for his apparent suicide. (...)
Bouffier also said that Schäfer had been living under considerable worry and stress because of the current COVID-19 pandemic.
"His main concern was whether he could manage to fulfill the huge expectations of the population, especially in terms of financial aid," Bouffier said on Sunday. "He clearly couldn't see any way out. He was desperate, and so he left us. That has shocked us, has shocked me." (...)
Lawmakers from other parties also paid tribute to Schäfer.
Left party member of the Bundestag Fabio De Masi wrote on Twitter "We often no longer recognize politicians as people or the burdens they carry away from politics.""