DW: Coronavirus and the EU – The nation versus the union?
EU member states are pressing ahead with unilateral measures to stop the spread of coronavirus — and the bloc is no longer sitting in the driver's seat. Cooperation looks different in an era of pandemic. A press review with Fabio De Masi
Mar 19th, 2020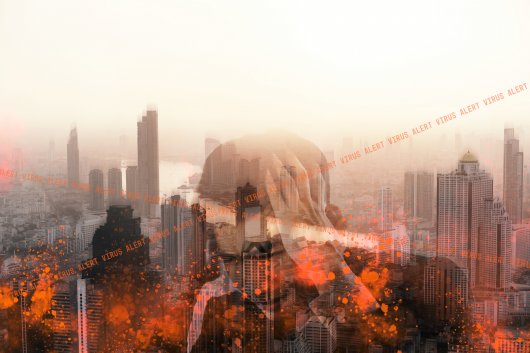 Deutsche Welle: Coronavirus and the EU – The nation versus the union?
"It's the European Union's internal market which allows for the free movement of goods, capital, services, and labor. Or rather, it was — at this point it no longer exists in its familiar form. Though the EU does allow for borders to be re-erected between member states in strictly-defined emergency situations, the idea was always that such decisions be made as a unit.
However, with the rapid spread of the coronavirus and each member state worried that it will be next to succumb to the epidemic, some members have unilaterally reintroduced border controls. Some, such as Poland, have closed the borders completely. Others have introduced travel bans and placed restrictions on the export of medical goods. (...)
As a recession looms — with the shutdown of factories and the plunging of the markets — member states are looking to the European Union to provide financial support. Nobody has forgotten the financial crisis of 2008 when European Central Bank (ECB) President Mario Draghi said that "whatever it takes" would be done to preserve the euro. The determination must be the same now. On Wednesday night, the ECB announced a €750 billion Pandemic Emergency Purchase Programme (PEPP) and said that the purchase of public sector securities would continue at least until the end of the year. French President Emmanuel Macron and Spanish Prime Minister Pedro Sanchez welcomed the move.
However, just as it did at the height of the euro crisis, the ECB has its critics, including Markus Ferber, a senior member of the European Parliament from the European People's Party, who pointed out that not even the biggest purchase program could repair broken supply chains. He added that the ECB should not cross the limit on monetary financing and insisted that the program should end as soon as the economy had recovered.
German Die Linke politician Fabio De Masi disagreed, saying that the ECB's proposed program was not ambitious enough. He called for a new "coronavirus loan" to prevent another euro crisis.
Both are thinking about the post-coronavirus era, but De Masi's conclusion is very different. He thinks that millionaires and billionaires have to be taxed more in order to help reduce public debt after the crisis."
Similar articles
Nov 2nd, 2017

Aug 16th, 2016