Handelsblatt Global: Cities crack down on Airbnb, but government steers clear
German cities including Hamburg and Berlin are tightening the screw on users of the home-rental platform Airbnb, but the federal government continues to be strangely uninterested.
Oct 29th, 2018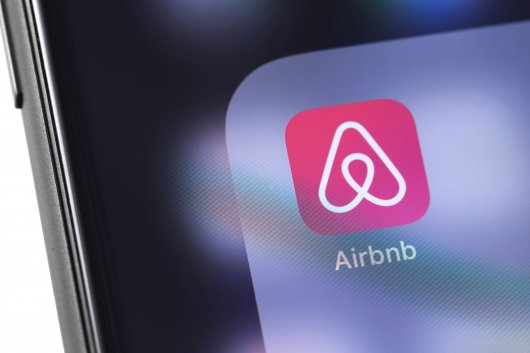 Handelsblatt Global: Cities crack down on Airbnb, but government steers clear
"Across Europe, the Airbnb backlash is gathering force, driven by increased regulation and irate hotel lobby groups. In London and Dublin, owners will soon face a 90 day per year cap on renting out their properties to visitors. In Paris, the limit is now 120 days. Barcelona, perhaps the city hardest hit by the short-term rental trend, now takes data directly from Airbnb to enforce tax and zoning laws.
But German cities are taking the hardest line. The governments in Hamburg and Berlin have led the charge against the US home-rental platform. Hamburg has slashed permitted annual rentals per property from 180 days to 60, while raising fines tenfold. Meanwhile, Berlin has set up a registration scheme to control Airbnb rentals: holdouts could be fined €250,000 ($284,000). One of the main motivations is to ensure appropriate taxes are collected.
Germany's finance ministry, however, has been curiously quiet on the controversial website. In response to parliamentary questions put by Fabio De Masi, finance spokesperson for the opposition Left Party, the ministry was tight-lipped. "There are currently no plans for talks with Airbnb on taxation issues," it confirmed. (...)
Even general questions from Mr. De Masi have gone unanswered by the ministry. Were there general guidelines on mandatory Airbnb tax reporting, outlining the pros and cons of policy in the area? No comment, says the ministry.
The lackadaisical approach of federal authorities contrasts with the increasing vigor of local governments. In Hamburg, which sees two million Airbnb rentals every year, there has been deep resentment within the hotel industry at what it sees as unfair competition.
Airbnb hosts do not currently pay the "culture and tourism" tax that Hamburg hotels are forced to collect. The president of the city's hotel association, Franz Klein, expressed satisfaction that the city is starting to crack down. "Modern communications media are being used to evade tax laws," he told Handelsblatt.
For Mr. De Masi, there is a long-term solution already at hand: no Airbnb hosting without a registered tax number, and all information on rentals sent directly to the taxman, Barcelona-style."