Financial lobbyists' hijacking of ECB advisory board undermines integrity
A press release by Fabio De Masi
Oct 3rd, 2017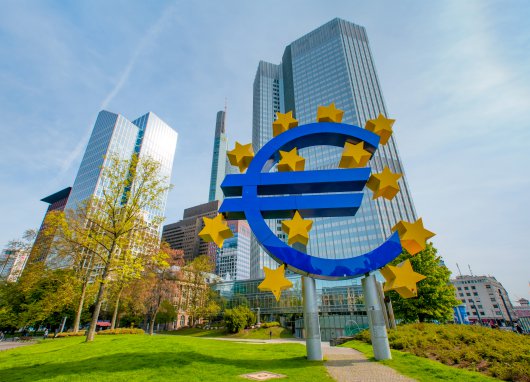 The issue over the conflicts of interest at the heart of the European Central Bank (ECB) has come under sharp focus today after the Brussels-based NGO, Corporate Europe Observatory (CEO), found that 508 out of 517 members of the ECB's advisory board are representatives of the private financial institutions.
Having accrued more powers and influence since the financial crisis - including the supervision of major banks and setting up rules and procedures for financial markets - the Frankfurt-based institution has long been accused of overreaching its mandate with a lack of transparency in its governance.
However, the CEO report's findings lay bare that not only is the decision-making process cloaked in secrecy, its composition of experts and advisors is heavily influenced by lobbyists working on behalf of the financial sector.
Commenting on the conflicts of interest at the heart of the ECB, Fabio De Masi (DIE LINKE.), MEP, says questions must be asked over the institutional's integrity and independence:
"The connections between the ECB and the financial industry give reason for concern and threaten its independence."
"This does not only concern the membership of ECB representatives in the Group of Thirty - currently under investigation by the European Ombudsman - but also its own advisory groups," the German MEP pointed out.
"508 out of 517 members are representatives of private financial institutions. Conflicts of interest are inevitable here, particularly regarding financial scandals like the Libor manipulation. The lack of adequate ethics rules for these advisory groups simply makes matters worse," he said.