Dijsselbloem faces further calls to resign as Eurogroup chief
A press review about Dijsselbloem's Parliament boycott and renewed calls to resign
Apr 7th, 2017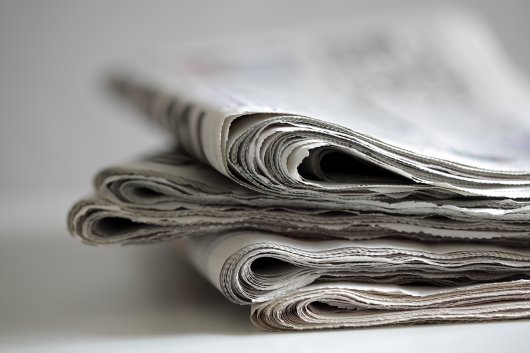 Presseschau
"The candidate's camp also notes it has radical left allies from other countries such as MEPs Fabio De Masi of Germany and Italian Barbara Spinelli, who have attended Mélenchon rallies and are helping him spread his message."
The article is available online on Politico.eu.
"German MEP Fabio De Masi, who drafted the question on behalf of GUE/NGL, said, "Dijsselbloem has been the adjutant of Wolfgang Schäuble for years - enforcing economically wrong and socially unjust austerity policies.
"As the finance minister of a shadow banking paradise, Dijsselbloem and his party paid the price for this in the recent Dutch elections. For most decent people, that in itself is enough of a reason to quit. The informal structures of the Eurogroup therefore need to be discussed."
De Masi said, "On top of his economic failure, Dijsselbloem disqualified himself from being eligible for his role by making some unacceptable comparisons in the Frankfurter Allgemeine Zeitung. He also refused to appear in front of the Strasbourg plenary - that is cowardice.
"The Council must clarify in plenary whether they consider Dijsselbloem's comparison appropriate when looking at the economic problems of southern Europe. And if not, they must elaborate on what actually caused the economic problems.""
The full article was published in the The Parliament Magazine, 6th of April 2017.
""Dijsselbloem should apologize in plenary," said German MEP Fabio De Masi, who invited the Dutchman to speak at the plenary and wants to see him lose his Eurogroup job."
The full article is available online at Politico.eu.
"Dijsselbloem's future is unclear after his Labor Party's weak showing in recent Dutch elections and he faced fierce criticism in the European Parliament this week for not attending a meeting.
Leftist German European lawmaker Fabio De Masi called Dijsselbloem "gutless" for not showing up and said his comments in the German newspaper "demonstrate his incompetence and utter lack of character."
The article is available at The News Tribune.