Press review: Chanceler candidat Martin Schulz
EuranetPlus reported the chance form Martin Schulz to win the German election in the eyes of german MEPs
Jan 26th, 2017
EuranetPlus, 25.01.2017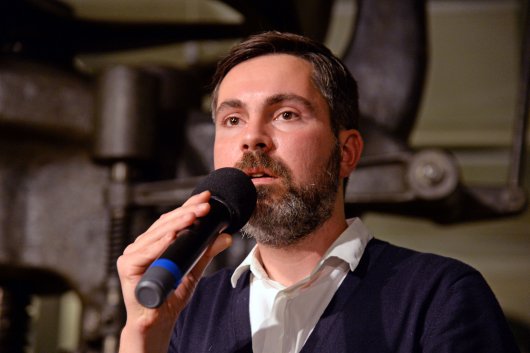 EU am Abgrund? Wohin steuert die EU zwischen Brexit, CETA, Euro- und Flüchtlingskrise? U.a. mit Fabio de Masi und Sahra Wagenknecht im Museum der Arbeit
"Former European Parliament president Martin Schulz – recently named by Germany's social democrats as their candidate for chancellor – has little chance of winning the election unless he changes course politically. His former MEP colleagues say he will have to shift left to be in with any chance of winning. [...]
But Fabio De Masi, an EU lawmaker for Germany's Left Party (Die Linke), complains about Schulz's links to the centre-right European People's Party (EPP), pointing to his well-documented bromance with European Commission president Jean-Claude Juncker.
This is exactly the problem that faced Sigmar Gabriel, who has come off badly after four years in a 'grand coalition' with the centre-right CDU in Germany, Reintke says.
De Masi says Schulz "represents basically the ties with the grand coalition – he was the bodyguard of Mr Junker in this Parliament." [...]"